home
Elder´s Path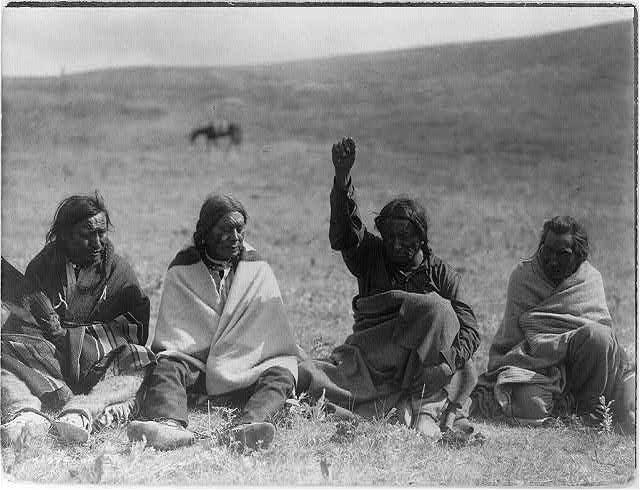 When we are connected to the Earth Mother. Or when we are clear on our purpose, we will feel connected and safe. We will feel love. When we are disconnected from the earth Mother. Or when we don't know who we are or why we are, we will feel pain. It will be similar to a little child who has lost its Mother. We will hurt inside - we will be wounded within. If this happens to the whole community, the people will be very sad and lost. It will seem like there is death in the air. When this happens, it is time for ceremony and reconnection to God and Mother Earth. This is the time of prayer.
Our spiritual tradition shows us the way to live in harmony, balance and respect. The tradition taught us how to behave and how to conduct ourselves. The spiritual way taught us to pray and to purify ourselves. Handed down from generation to generation were the teachings about a way of life. Our relationship to Mother Earth and to each other was very clear. The Modern World does not relate to spirituality but to materialism. If we do not allow spirituality to guide our lives, we will be lost, unhappy and without direction. We are spiritual beings trying to be human, not human beings trying to be spiritual. It is said, Know thyself.
The most important habit one can develop is the daily act of prayer. Prayer is our eyes, our ears, our feelings, our success, our guidance, our life, our duty, our goal. There really is only prayer and Meditation. We can only help others through prayer. We can only help ourselves through prayer. You can never become an Elder unless you pray. You can never stay an elder unless you pray. You never get wisdom unless you pray. You never understand unless you pray.
Our Spiritual ways have carefully been given to chosen people. Slowly, through our past generations, through past conflicts, our Elders prayed for guidance, which the Creator provided. Then it was passed down to the next generation through culture, ceremony and oral traditions. our Indian religion has been tested and is about how we should behave and treat other people, animals and the earth. This knowledge is written in the heart of every person. We can find this knowledge by looking inside ourselves
One of the definitions of humility is having an awareness of one's own character defects. To recognize and acknowledge that one has imperfections is being humble. We should never pray for ourselves unless by doing so it would help another person. To have self-importance puts self first and this is not humble. We each have strengths and we each have weaknesses. Both the strengths and weaknesses are sacred. Life is sacred. We learn sacred things from weaknesses also. Therefore, all lives are developed through trial and error, strength and weakness, ups and downs, gains and losses- all of these are part of life and life is sacred.
The habits, attitudes and beliefs that carry the human through the trials of life are developed at a very young age. If we are taught respect at a very young age, the odds are we'll be respectful through our whole lives. If we are taught to dance at a young age, we'll dance our whole lives. If we are taught to sing the traditional songs while we are young, we'll sing those songs through out whole lives. And we who do we drum and sing songs to? Our children. This is how we keep it going.
As we plunge ahead to build empires and race for supremacy we should stop and listen to
[the female] song of life. For without the female there is no life."
mariaforlife@mariacoyote.se